The Thirupuvanam Foundation has several special projects that it supports:
Medical support
We finance the medication for two children from underprivileged backgrounds with cystic fibrosis. Medical treatment costs are unaffordable for their parents.
In 2013 hepatitis vaccines were given for over 300 children from the GTHPS school as also for 80 ex-students now in secondary school. This has been our effort to ensure that the children's health is fortified.
The foundation provides free health insurance for all its staff.
The foundation spends about 3% of its funds for medical support.
Micro finance
Micro finance is a field in which some preliminary work is being done. We have a loan scheme for our employees only.
Foundation employees in urgent financial need are given interest free loans for durations of up to one year.
The scheme has helped uplift the families of the employees, reduce their dependence on money lenders & thereby avoid exorbitant interest rates.
At present just about 8% of the funds of the foundation are being used to finance this project.
Infrastructure projects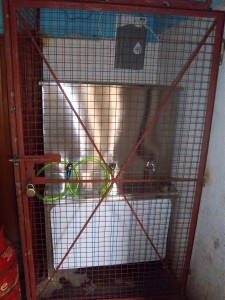 The foundation supports diverse one time infrastructure projects to improve the standard of the GTHPS school for the students.
The foundation has funded school bags and shoes for all school children.
The foundation has set up a water filter to provide clean water to the school children. This was funded by a corporate donor.
The foundation has redone the bathrooms and toilets to ensure decent hygienic standards.