Founder's Message:
The deplorable state of the average Indian child became obvious the first time I travelled abroad. Compared with the various opportunities that are heaped on children from middle-income families in the developed world, children from
disadvantaged families in India are poor in more than one sense of the term. This in its turn raised a compelling question. How can children deprived of even basic necessities like food, clothing, shelter and even parental care survive in this world much less learn A, B, C or get normal education? What future do such children have and how can this situation be alleviated? I came to the conviction that some efforts need to be started to improve the situation of these children, if only on a small scale,so that providing education for the needy became my main objective and challenge.
Providence helped me find some answers when families living abroad contributed their mite. An impoverished Government school nearby served as a starting point. There Ms. Taj, a teacher, taught 40 unkempt children in two small sheds with mud floorings, makeshift walls and no compound wall to stop stray dogs from coming in.
Trustees:
The trustees have taken personal interest to resolve many of the humane issues that come up regularly when doing work in this field. It is the enthusiasm of the trustees that has led to the projects selected & to the many initiatives undertaken. They wholeheartedly support and take on personal responsibility to ensure that the operative functioning of the various projects goes smoothly. The three senior most trustees have accompanied the Foundation since the very beginning and it is their personal commitment for the cause since its early years that has contributed to the social acceptance of the work being done by this Foundation.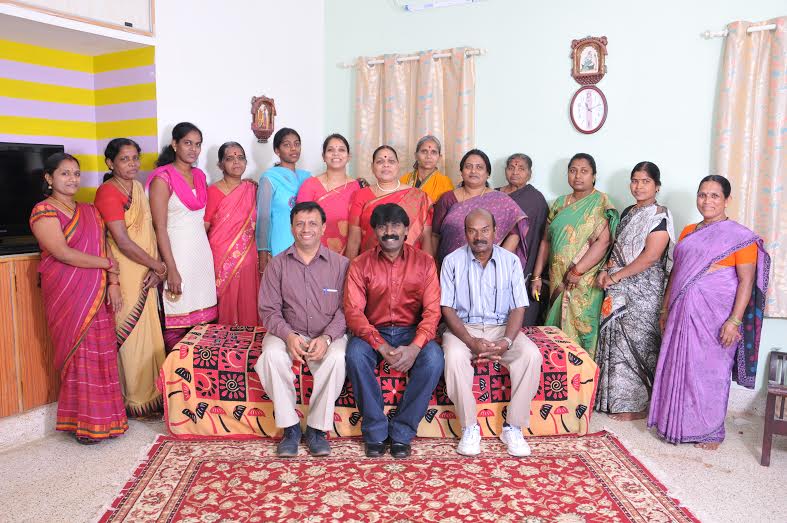 Staff:
The staff members are the heart and sole of this organization. They take their job seriously and are dedicated to the cause. It is their daily efforts that contributes to the effectiveness of the various projects. Staff memebers exercise a fine balance between firmness on the one hand and care on the other in their dealings with the many
innocent children. We give full credit to them for the opeartive implentation of our decisions.